Synapse at IIMK: Marketing comes of age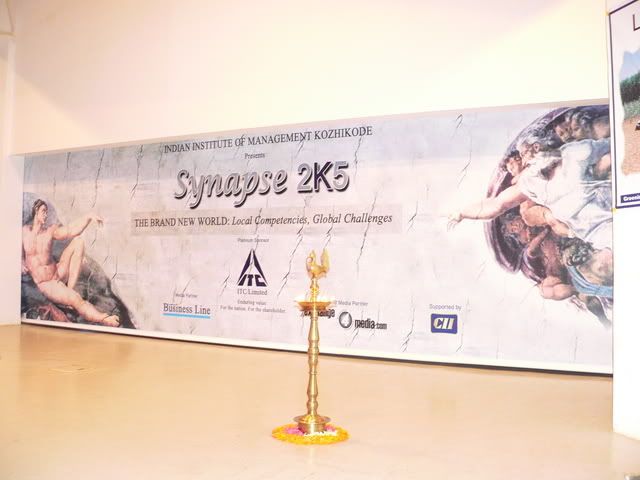 Another of the firsts happened at IIMK this weekend and this time, it was the first ever marketing seminar on campus. With some big names from the marketing arena making their presence felt over the two days of the seminar, the atmosphere was, if not completely awe-inspiring, at least electrified. The first years were witnessing an event at IIMK for the first time and fortunately, the event turned out to be a success in all respects.
Association with such firsts is always an exhilarating experience for the organizers and I am sure that the Mpower coordinators and volunteers who worked for the seminar enjoyed the entire thing right from the conception to the execution to the post event bickering. In fact, this is one major advantage with IIMK. Being a young institute, it presents so many opportunities for students to make the institute evolve with themselves, in the process setting traditions and leaving their foot prints on the sands of time.
Unfortunately, I could not attend even a single of the sessions in the seminar and hence it is impossible to present a first person review of what happened. Much that I wanted to, assignment submissions, a bad mood, and some pending matters kept me away from all the action that I should not have missed, considering especially that I am a marketing major and have a special thing for the area. Anyway, be that as it may, let me just give a few links that shall guide the readers as to what happened at IIMK's Synapse, the marketing seminar with the theme of "The brand new world - Local competencies, Global challenges".
Pre-event
Business Line's Marketing page
Online information at CoolAvenues
Post-event
Posted at 03:14 am by Nitai